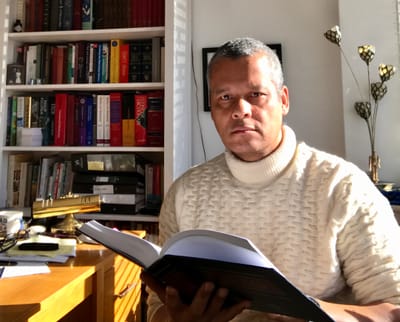 Degs is a Northamptonshire painter of people, although he sometimes paints and draws other things. He makes sculptures too.
He works predominantly in oil on canvas But uses watercolour and pastels occasionally. His paintings marvel in and manipulate colour. Faces fascinate but bodies bewitch him.
A number of people in the area have commissioned portraits, and if you visit the Norman Church of St Mary in Bozeat you will see his painting of the crucifixion.